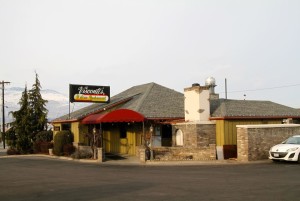 Visconti's is proud to have been named 2013 Restaurant of the Year at the prestigious Washington State Wine Awards. And our wine list has been called worthy of Wine Spectators Award of Excellence for 11 years running. But most of all, we take pride in seeing our guests return again and again. Whether it's your first time or your 500th, we aim to make this visit one to remember.
Visconti's serves creative Italian dishes with local farm fresh ingredients are the backbone of our menu. Gracious service and award winning wine list complete the experience.


Call: 509.662.5013
Website: Viscontis.com

Address: 1737 North Wenatchee Avenue, Wenatchee WA.